Private Music Lessons & Workshops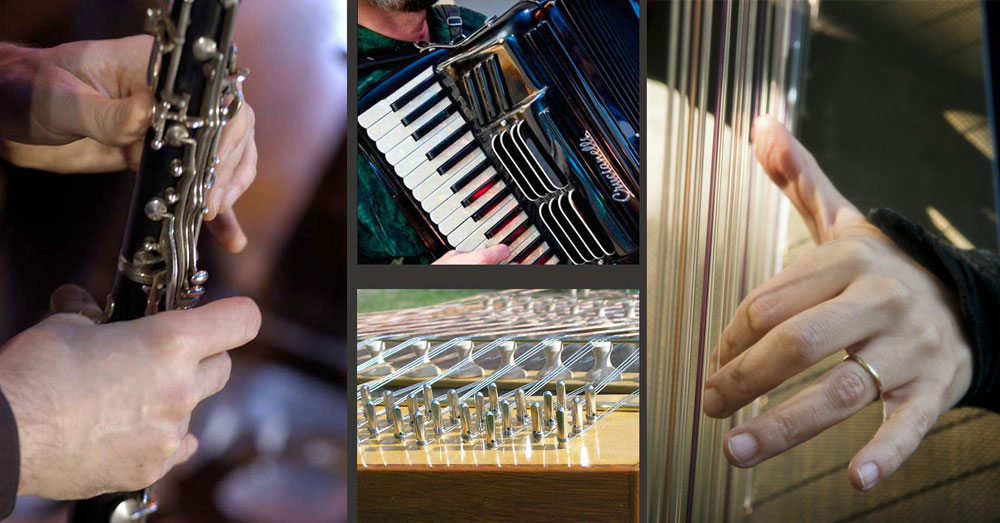 (m)any styles of music, beginners or advanced, from youngsters to adults
Individual & Group Lessons in the Chicago area …and world wide via skype or such…
Harp  – Lever & Pedal, Big & Small
Clarinet & Saxophone – any size
Recorders & Ethnic Flutes
Accordion & Tsimbl (Jewish Style Hammered Dulcimer)
Soloist or Ensemble Coaching for any instruments for many specific styles, like Klezmer, Jazz, Improvisation, …
Kurt Bjorling
is an experienced teacher for all members of the clarinet family, and saxophones. He also instructs students of the recorder family and various ethnic flutes, as well as accordion, and tsimbl (Jewish style hammered dulcimer).
Annette Bjorling  –  Harp Lessons
Annette is an experienced harp teacher for:
various techniques, European and American
any level, beginners through advanced,
any age, from youngsters to adults
(m)any styles of music, Classical, Celtic, Renaissance,
Pop, Broadway, TV- & Movie Themes, Jazz, Improvisation, …
Annette also teaches:
Recorders – any size
improvisation and folk music for many kinds of instruments
basics of music for young children … or anyone who likes it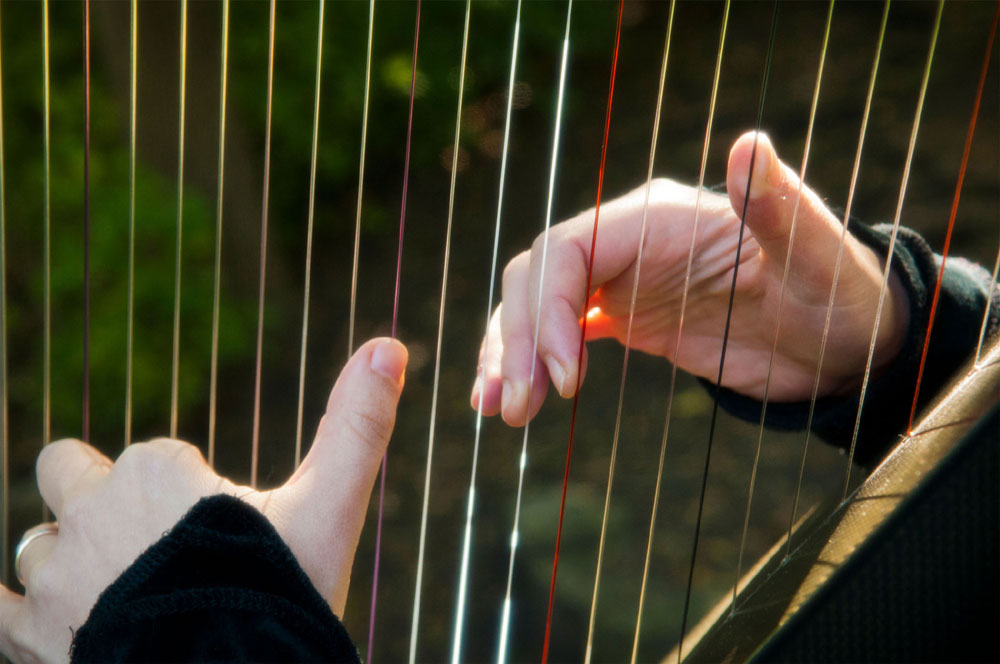 Locations
Lessons usually take place in Bjorlings' home-studio in Evanston, but can also be considered in private homes in the Chicago area. And via online video chat worldwide.
Rental Instruments
Are available for students who don't want to purchase an own instrument yet. On a monthly basis or rent-to-own.
Lever harps of various sizes. Also clarinets, saxophones, recorders  and accordions.
Instrument Repair
Kurt is an experienced and efficient repair technician, mainly of clarinets, but also saxophones and other wind instruments. He can also help with many technical and cosmetic details of harps and other instruments.
Feel free to ask for an estimate.
Contact
Please contact us for further information about lessons, rental, repair, pricing, scheduling, and any other questions you may have.
Annette is also affiliated with online teaching networks like Thumbtack.
And if you are looking for a harp teacher some other place, please visit: www.harpteachers.com
Annette's thoughts about teaching:
I like teaching a lot, and I like to share musical experiences with others.
My teaching style combines oral traditions (listening & playing by ear) and classical techniques.
Improvisation and interpretation is important for me.
Music theory is a part of my teaching: especially harp students need to know about chords and rhythms.
Students might choose or specify a preferred teaching method – or get introduced to 'everything'.
I am open to all music styles. Besides the more familiar classical & Celtic music styles and popular pieces, I spezialize in klezmer and other East European traditional music, as well as jazz.
I am offering workshops for groups/for special themes (like Jewish music) in and outside Chicago.
I organize Harp Circles – gatherings of harp students and friends, and we have annual public Harp Class Recitals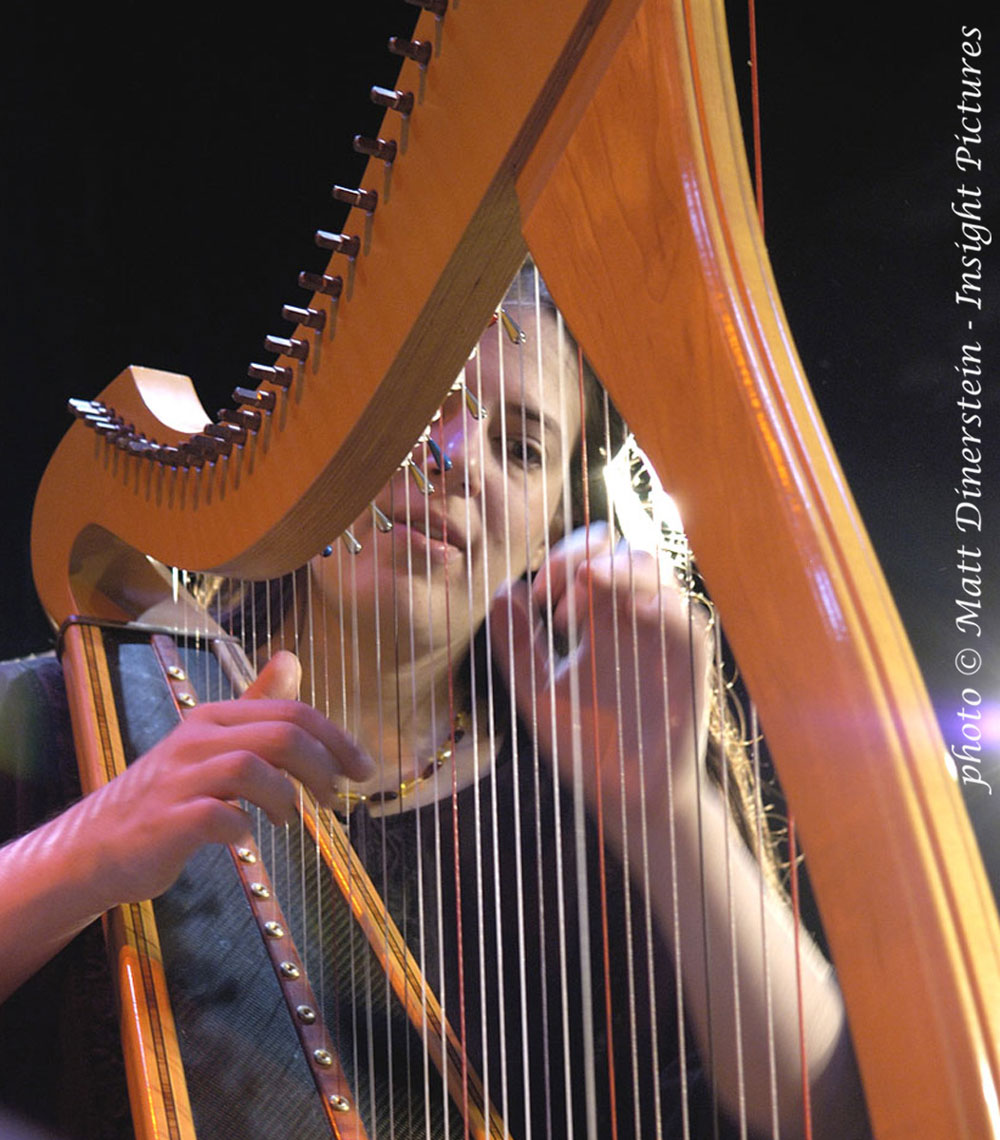 My daughter has been taking harp lessons with Annette for a few years. She always enjoys her lesson time and comes home with great recommendations on pieces to play after each lesson. Annette has been a great find for us!
Eileen B.
My daughter has been Annette's student for two years. Anette is a wonderful teacher. She is patient and knd, and always has worked with my daughter at her own pace. We've had a great experience.
Eduardo F.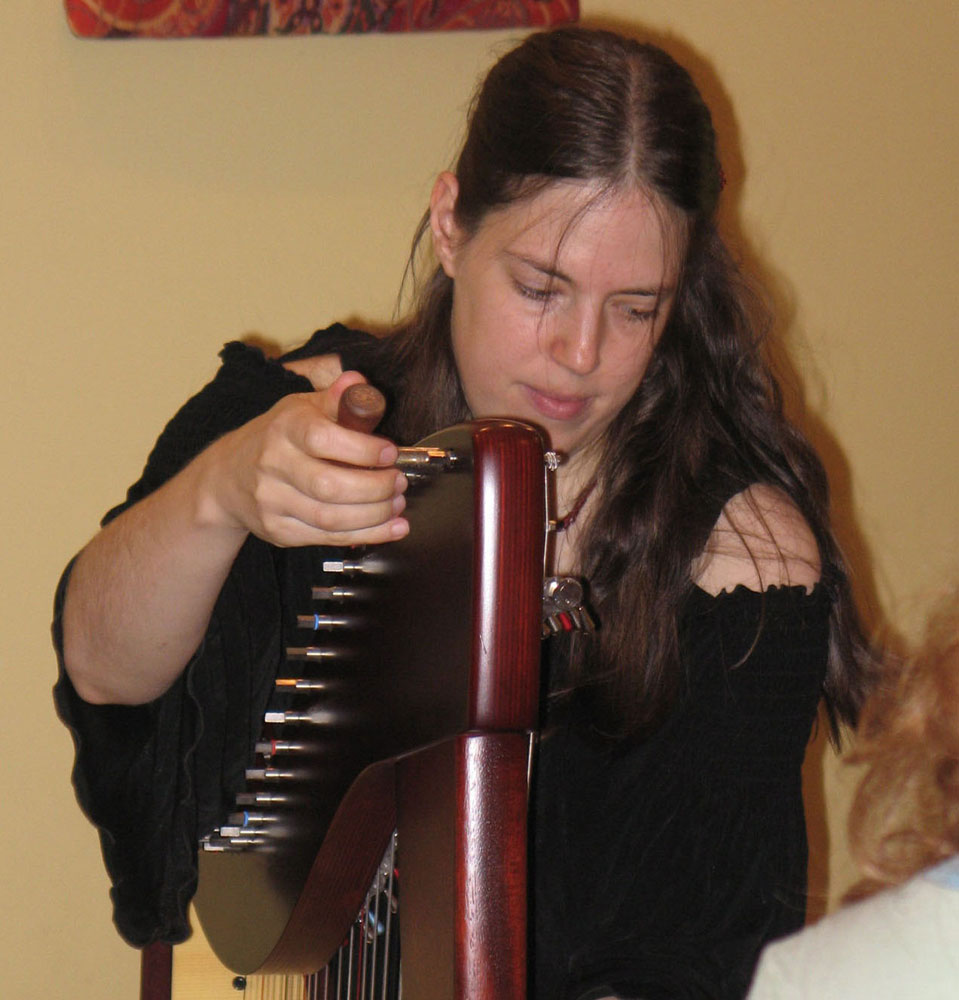 I took harp lessons from Annette for about seven years. I started out learning purely from memory, which was a very unique and educative experiencing, albeit extremely challenging as well. Later on we explored many different genres of music in our lessons together, including klezmer, folk, classical, and jazz. She is truly a fantastic teacher who taught me not only the technical aspect, but also the art and beauty of harp playing. I would highly recommend her to anyone looking for a skilled, educated and passionate instructor.
Fiona L.
Annette is a fabulous instructor. She's great with students of all ages as my ten year old is very comfortable with her. It's been a few years since she started seeing Annette. But I do recall that she was able to perform angelic sounding versions of Twinkle Twinkle after only a single lesson. Of course, now not only has her repertoire enlarged since but she's also become comfortable in group settings. Annette's students are not isolated into individualized sessions but are encouraged to participate in group ensembles known as "harp circles." Therefore, the pupil not only learns the technical aspects of a solo piece but also learns to really perform it along side one's peers.
Tony L.
Annette has taught both my daughters. She is a gifted and nurturing instructor who takes kids where they are at and helps them blossom according to their interests. She intersects well with what they learn in school. I highly recommend her as a teacher.
Angela A.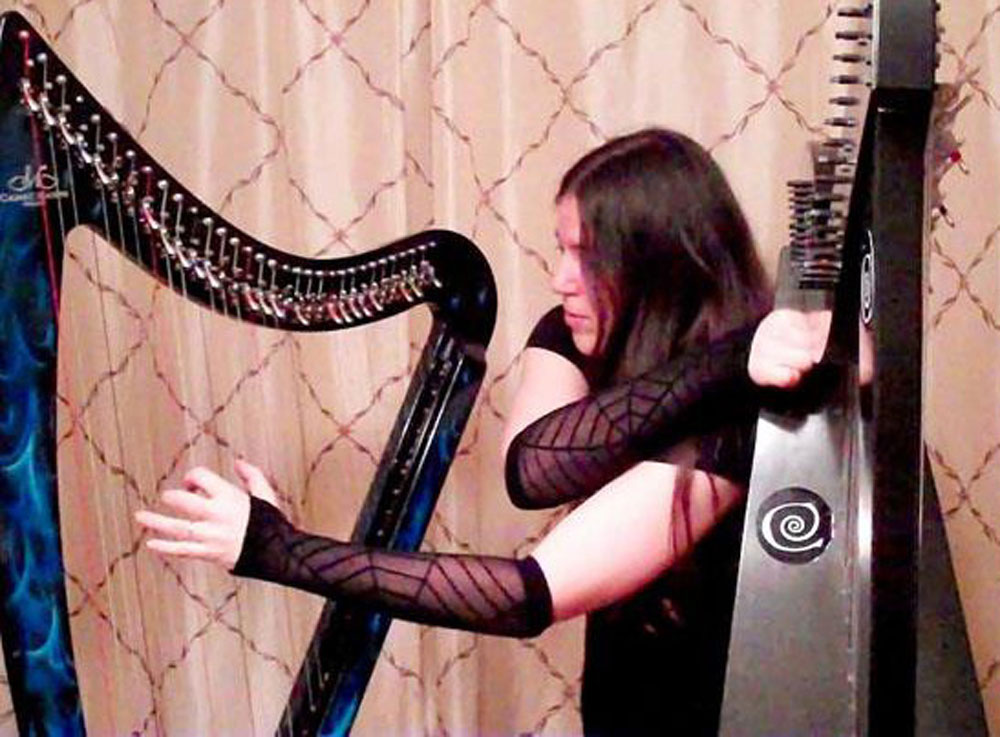 I was a self taught "harp player" when I began studying with Annette. She turned me into a competent harpist! Lessons are challenging and fun. The repertoire is varied – from classical & folk, to improvisation & playing by ear. I also take recorder lessons and have a new knowledge of the instrument. I would recommend Annette, a highly accomplished musician and instructor, to anyone who'd like a joyful musical experience.
Laurie K.
I took harp lessons from Annette Bjorling for four years, from a complete beginner to a harpist competent in many styles of music, many harp techniques, and self-possessed enough to play for friends and family and even some more professional-type settings. Annette is extremely gifted at inspiring a love for the instrument, especially in young people, and she works to keep the music interesting and pleasing for each student. Her style is clear, with written instructions for practice including warm-up exercises, new pieces, and a steady progression of harp techniques. She is not militant, and she is very encouraging. In addition to annual "recitals", her students have opportunities to play with and for other harpists at harp circles where they play multi-part pieces and perhaps "show-off" their latest skills. You and/or your child will feel comfortable in her cozy Evanston home, where she gives focused and well-guided lessons; I always left feeling I had learned something useful. Don't forget to take advantage of her unique knowledge of klezmer music, her amazing sounding carbon-fiber harps, or her fluency in German, French, and Latin (very helpful when learning all those music terms!). I would ABSOLUTELY recommend her to any harpist aged 5-95. Best of luck.
Sami Schmidt
I love studying harp with Annette! I have been a general and private (voice, piano) music teacher for a long time but am a beginner on the harp and Annette is a skilled and patient instructor. She is able to both challenge and encourage students of all ages and levels. I also greatly enjoy playing duets and ensembles with Annette and other students and she has played twice at my school; Annette has accompanied my chorus and she and Kurt did an assembly program for 500 K-12th grade students.
Linda K.